Manufacturer of Pressure, Temperature Calibration Instruments
Manufacturer of Pressure, Temperature Calibration Instruments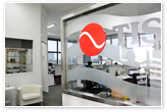 Since 1999 TIS has been designing and manufacturing precision pressure measuring and pressure calibration instruments, systems and test equipment.
We are able to provide a wide and complete range of Calibrator Product Line that meets the needs of today's industry and helping you to fulfill your ISO 9000 requirements.
Calibration & Repair Service
TIS provides Calibration Services of Pressure and Temperature Instruments to manufacture specification. Reference used are traceable to National or International Standard, N.I.S.T, N.P.L. etc.
TIS Provides After-Sales Repair and Upgrade Services for all their instruments.
We also repair all type of electronic instruments.